Luck and Lore
Discover the spiritual, the ceremonial, the superstitious uses we have for money and the surprising roots of some very familiar traditions.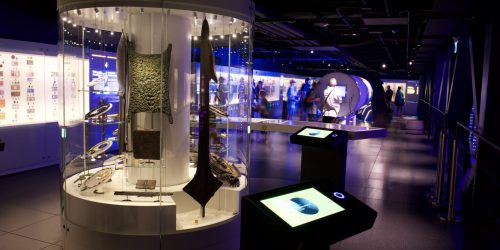 Plan your visit
Here's what you need to know, how to make the most of your visit and where to find us.
June 16, 2022

In 1812, British North America had no banks and little currency. With the prospect of war drying up supplies of coins, the government of Lower Canada decided to issue legal tender notes called "army bills" to pay for troops and supplies.
May 5, 2022

What was proposed was a complete about-face from the philosophy behind recent security printing. If photocopiers could easily deal with the colours and designs of the current series, then the next series should be bold and simple.
April 21, 2022

From windmills and solar panels to electric cars, signs of the green economy are all around us. Check out our resources for how to teach about the green economy.