How virtual worlds can teach about—and reflect—today's economy
The economies in modern, complex video games can teach gamers a lot about decision making and financial literacy.
Video games have been around for quite some time. But they've come a long way from simple scrolling platforms or virtual table tennis—Mario has been collecting coins for 35 years now, and the original Atari celebrates its 44th birthday in 2021!
Brain rot or brain boost?
Back in the dawn of the video game era, parents worried that their children were being drawn into something that was, at best, an enormous waste of time. But these days those one-time kids are now adults with children of their own and attitudes are changing. The average age of a gamer today is 36 and they're more inclined to notice the learning moments in a good video game, including the kind that offer opportunities to teach their kids about saving, spending and other useful concepts linked to the economy.
Let's begin with the foundation of most video games today—virtual currencies. Many games use these currencies to offer up experiences in both how to spend and save money wisely. Even in the earliest Mario Brothers games, players could learn to save for things of value—for example, 100 gold coins granted you an extra life. (It still does, showing that inflation isn't always inevitable!) In today's video games, however, not all saving and spending opportunities have such obvious benefits. Decisions need to be made carefully.
Thankfully for the less skilled, players generally risk a lot less in a closed virtual world than they would in the real world. There are likely going to be fewer consequences for going on a spending spree using game currencies than there are for emptying out your real-world bank account.
In video games, the value of currencies and items can change based on difficulty of the game, the skill of the player and popularity of certain items, like the Stone of Jordan in the popular franchise Diablo.
In an early version of Diablo the Stone of Jordan (a ring) was both something cool to own and something that also served as a form of currency. In fact, the ring served as a better in-game currency than in-game gold because it fit many of the characteristics of money. It was:
rare, but not too rare
easy to store and carry
commonly traded
However, it's worth noting, it gradually became too easy to duplicate and its value consequently decreased—another good lesson in economics.
A potion or a weapon?
Economics is all about making decisions with limited resources. Deciding whether to invest in specialized equipment, for example, is an economic decision that happens both in real life and in item-based games. If you're playing a fighting game then it's a fair bet you'd like to spend a lot of your currency on a really great weapon, like a super powerful sword. But the wise player also sets aside some of their funds to invest in other, practical items. For example, it never hurts, when expecting to be attacked, to stock up on standard game fare like healing potions or magic shields. Each decision players make provides a chance to learn about economic concepts like:
opportunity costs—choosing one item means you won't be able to purchase another
sunk costs—how spending your money on a fancy avatar costume might not be the best investment when you're about to go to war.
An economist's playground
Video game economics can take on a life of its own. In massive multiplayer online role-playing games, such as Eve Online, World of Warcraft, RuneScape and Guild Wars 2, hundreds of thousands of players interact with each other. Players of these virtual games all use various forms of financing and payment—up to and including real money. Some games even have their own banks, stock markets and trading groups.
Large game developers have even hired economists to help navigate and adjust in-game economies. For an economist, helping develop video games provides a novel opportunity to test out economic theories without the risk of an extreme economic impact in the real-world economy.
Today's online multiplayer games have their roots in multi-user dungeon games from the 80s and 90s—MUD for short. So when it came time in the modern era to describe inflation in video game economies, the term mudflation gained traction. It's a term that continues to describe situations like the one where, in online communities, players can work together to get rich fast and end up by inadvertently decreasing the in-game currency's value. Really, it isn't something that ever should have been surprising for those in the virtual world who understand supply and demand.
New expansion packs as well as real-world events can also prompt mudflation in games if they cause the game company's set values for goods and services to change. For example, many Venezuelan players of Old School RuneScape began mining virtual gold en masse, selling it to other players for real-world money as a way to stay ahead of the country's hyperinflation of its own national currency. However, the stability of the in-game price of gold and other items came crashing down when, in the real world, rolling power outages hit Venezuela, wiping out millions of players for a moment. With a sudden shock to the system, the virtual economy–like the real economy–saw repercussions.
Some suggestions
Here are a few popular video games to practice and explore real-world economics in a fun (and maybe addictive!) way
Sid Meier's Civilization, Capitalism, Offworld Trading Company, Theme Park World and the SimCity franchises—In these games, players create new experiences and micro-worlds that require complicated tracking of employment, expenses, income and infrastructure. Often, they even have a dose of diplomacy. Players can take control of a world or society or become a business tycoon.
Buying and selling games, including farming simulators such as Stardew Valley or the Harvest Moon series—These games teach players about stable markets. Players:

plant and harvest crops
sell animal products
mine minerals to create in-game wealth

Players can explore the cost advantage of collecting different products to sell in a set amount of in-game time (there is a time allotted each day, and your crops won't water themselves!).
Animal Crossing—This popular series has its own literal "stalk market" of turnips that allows players to buy one turnip that they can sell for varying prices each day until the turnips expire a week later.
Stay plugged in!
Not all video games are created equal. But writing off all video games for a lack of economic prowess would be a shame. Video games can allow players to:
understand the role of markets and design
practice investing
build, buy and sell products and services in virtual shops—paving the way for more entrepreneurship
Let us know what you learn on our social media!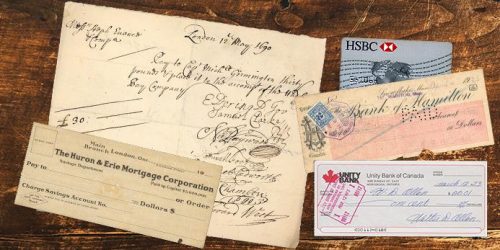 A checkup on cheques
With the continuing rise of e-transfers and electronic payments, people have been predicting the death of the humble cheque for decades. But it hasn't happened yet.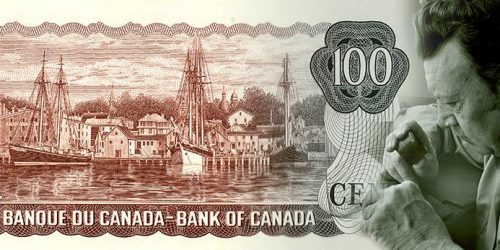 The Scenes of Canada series $100 bill
Few of us ever get a chance to see a Scenes of Canada $100 bill. Which is a pity, because it is an example of great bank note design with even greater imagery by a master engraver.