About the award
The Bank of Canada Museum's Award for Excellence in Teaching Economics recognizes outstanding economics educators. We want to inspire teachers to bring economic concepts into the classroom in new and creative ways.
In addition to the award, the winning teachers will each receive:
a cash prize of $1,000
a gift basket of resources and supplies for their class
Eligibility criteria
To be considered for the award, nominees must:
be a Canadian citizen or permanent resident teaching in Canada
be a certified teacher working full- or part-time at a Canadian school in either the 2022-2023 or 2021-2022 school year
have taught (or be teaching) students in grades 6–12 (or Grade 6 to Secondary V in Quebec)
have taught an economic concept to the grade level listed above, in either the current or previous school year
Economic concepts
From social studies to geography, math to history, economic concepts are found across the curriculum. They may be taught as specific concepts or incorporated into a project, activity, unit or lesson plan.
Some example concepts include:
regional, national or international economies
early trade in Canada
supply and demand
inflation
economic history
wealth and inequality
the role of money and currency
climate change and the role of the green economy
Selection process
The selection committee will convene and select two winners.
One award will be given to a teacher from grades 6-9 (Grade 6 to Secondary III in Quebec), and one to a teacher from grades 10-12 (Secondary IV-V in Quebec).
The committee will consist of a panel including Bank of Canada staff and other experts in the field.
The decision of the committee is final and cannot be appealed.
We will notify the winners in late May 2023, along with a public announcement.
Submit a nomination
You can nominate any teacher you can vouch for personally—whether you are a colleague, administrator, parent, or past or present student. You can also nominate yourself.
Your nomination must outline a specific project, activity or lesson plan that explored an economic concept. You must also provide evidence of the following award criteria:
innovation or creativity in teaching using instructional strategies and resources used
the impact on the students' understanding of the economy and economic literacy
the connection between the lesson or activity and broader economic concepts in personal, local, regional, national or international contexts
2022 winners
Both winners are Canadian teachers in middle and high school who showed innovation and creativity in teaching economic concepts.
The winners were determined by a judging panel comprised of members of non-profit organizations, government agencies and the Bank of Canada.
Middle years recipient: Alysha Coates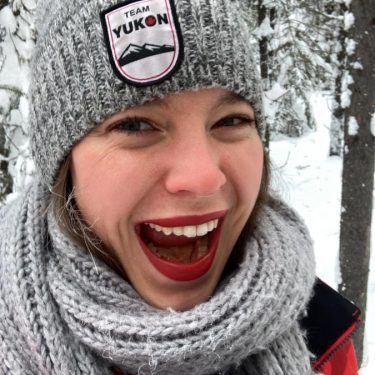 Elementary school teacher at Elijah Smith Elementary School (Whitehorse, Yukon)
When entrepreneurial spirit and economics combine, great things can happen. Especially if you're selling something as delicious as hot chocolate.
Alysha's class designed their own hot chocolate business—brand, logo, slogan and all. The students began by comparing prices for ingredients and then purchased their supplies with a small business loan of $20. Planning and prototyping were followed by a weeklong sale to peers. Amid the fun, students learned about budgeting, price comparing, and compound interest. 
Creating this entrepreneurial activity was a formative experience for the students. Alysha introduced many larger concepts within the activity. Students had conversations about income tax through their budgeting and learned about the role of branding and advertising through their own trial and error. Students used play money for their transactions which ensured an equal playing field for all. Alysha's teaching demonstrated the incredible role real-life learning can play in introducing economic and financial literacy.
High school recipient: Chris Moon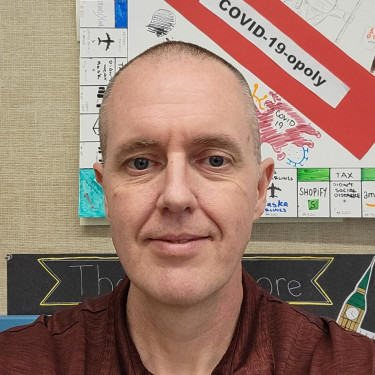 High school teacher at Vancouver Technical Secondary (Vancouver, British Columbia)
How do you teach the complexity of the economic impacts of COVID-19 pandemic when it's happening in front of your student's eyes? Gamify it. 
Chris's students conducted background research and game development to create a COVID-themed board game "COVID-19-opoly." This inquiry project involved students parsing out the news and reflecting the economic realities of the pandemic in a fun and informative way. Masking, lockdowns, subsidies and food delivery were all elements in the game.
Students explored urban markets, household budgets, social reform, the role of the Canadian Emergency Response Benefit (CERB) and impacts on international trade and the supply chain. Throughout the learning Chris incorporated teaching on economic thinkers including Smith, Ricardo, Marx, Malthus, Keynes and Hayek. Given the challenges of the global pandemic, Chris brought real-world experiences into the classroom and helped his students develop resiliency and imagine a better future.