26 September 2016 - 8 June 2019
Electronic money is not the future. It's already here.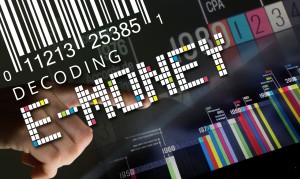 Visitors immersed themselves in the world of e-money, discovering how it fulfilled their needs and fitted into the evolution of money. They watched the voyage of their dollars from purchase to deposit through various traditional and e-payment systems. Cutting edge graphics and fun, interactive displays introduced them to the high-tech intricacies of Bitcoin and other web-based currencies while more than 60 artifacts covered the way Canadians have spent their money over the course of 200 years. From trading tokens to the most recent precursors of today's e-money, these artifacts at one time challenged our notions of acceptance much the way that Bitcoin challenges us today.
Resources
Watch our educational video on What are Cryptocurrencies?