6 March 2018 – 23 May 2018
The Evolving Hardware of E-Money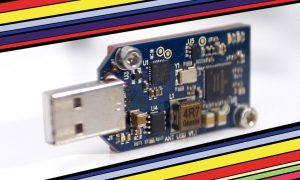 Beneath the simple act of swiping a payment card or tapping your transit card lies a complicated network of technology and people. In this exhibit accompanying Decoding E-Money, which ran until May 23, 2018, we presented an array of payment system artifacts, e-money technology and Bitcoin processing hardware. These artifacts are the tangible tools that make spending invisible money possible.
Ever stop to consider what happens when you tap a payment card or make an e-money transaction? Those simple actions put into motion a whole world of interconnected digital hardware, maintained and developed by tens of thousands of people. In the Special Exhibits Case of Gallery 1, we assembled a collection of recent and not-so-recent electronic payment system artifacts to complement our temporary exhibition Decoding E-Money.
Items in this case were from Mondex and Bitcoin, two e-money systems of very different natures requiring very different technologies. Mondex, developed in the 1990s, required a host of terminals and card readers, while Bitcoin uses a network of independent users to settle its transactions. Either way, e-money has far more infrastructure than most of us might imagine, and this exhibition provided an interesting peek.