You should get to know us better
We're really rather nice. We are here to help you understand what the Bank does and how it matters to you. But, we are also a museum in the traditional sense, so the history of World and Canadian currency will also be explored: exhibiting fascinating artifacts and rare examples of money the likes of which you may have never seen before. (yes, we do have a three dollar bill - several, in fact)
November 8, 2019

Private Edward Atkinson's example of trench art is what is called a "love token"—a souvenir made from a coin. It's one man's personal wartime experience expressed through a pocket-sized medium.
September 16, 2019

The Bank of Canada Museum would like to hear from teachers across Canada to help design new online resources for economic literacy.
September 9, 2019

The first Canadian paper money was issued in 1817, and for the next 120 years, the vast majority of Canadian bank notes were only in English.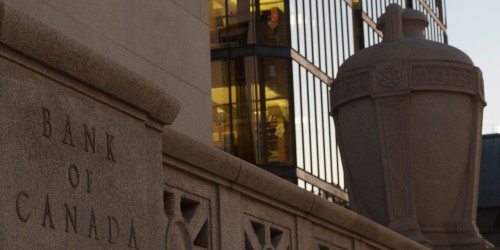 One of the key elements of our Museum mission statement is '…to bring the work of the Bank of Canada to Canadians.' Like so much else at the Museum, this process is still very much under construction. We do apologize. But, don't despair, please visit the Bank's main website where you will find many resources explaining all of the Bank's functions, purposes and history.