One of our museum development team and his partner chose to spend part of their Christmas holiday in sunny Cleveland. It wasn't for the beaches that they went to the rusty shores of Erie but to enjoy one of the most advanced interactive museum experiences available anywhere.
Cleveland may not leap to mind as a top cultural tourism destination, but it is home to an absolutely top-drawer art gallery with a rich and varied collection encompassing a vast range of art history and genres. The recent completion of an enormous renovation, including a new building and atrium, is nothing short of world-class. In fact, from our perspective, their complete re-interpretation of their collection fronted by an astonishing and truly innovative technological experience places it in a class of its own. Called Gallery One, it is a 13,000 sq. ft. space featuring interactive stations offering different and highly compelling ways for the visitor to be drawn into exploring the collection.
Jane Alexander, Chief Information Officer and the powerhouse behind Gallery One, gave up a holiday Saturday afternoon to very generously offer a personal tour.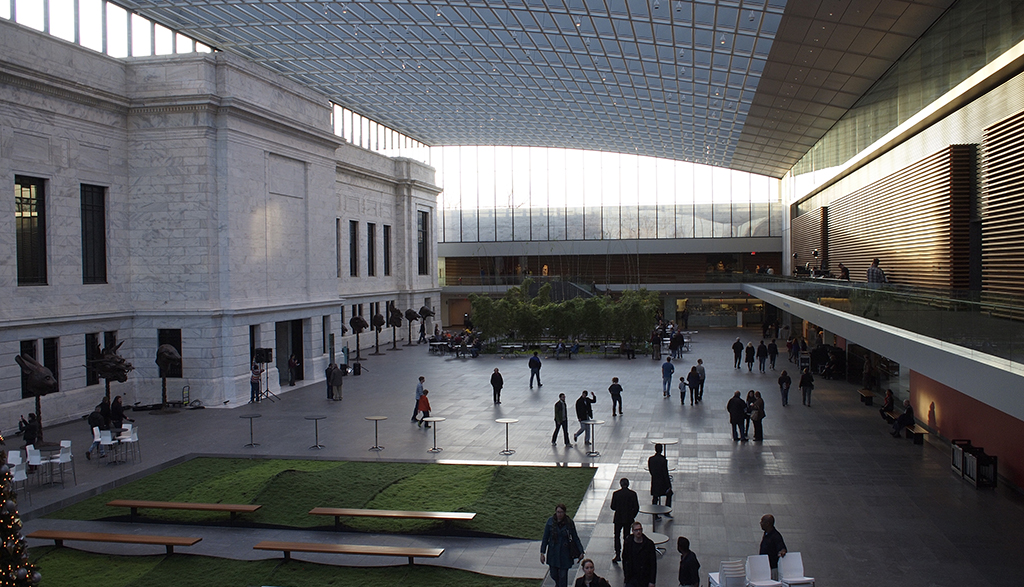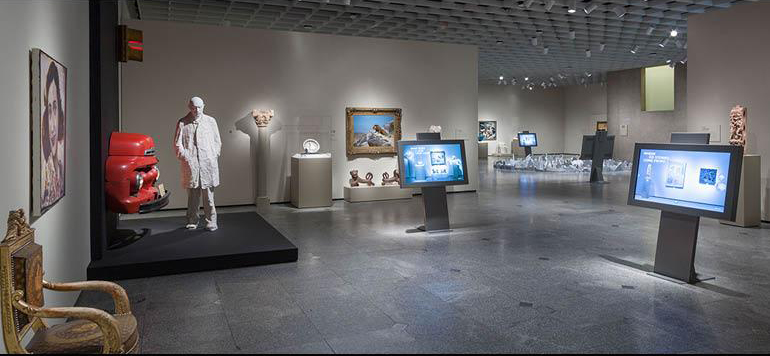 Jane explained that, when planning the new space, she had several key issues to address. For one thing, Cleveland, being off the radar for most tourists, depends on a homegrown (read 'repeat') audience for the gallery. Another was her belief that, as a rule, art galleries are not set up to take advantage of the way that most of the public navigates their spaces. In her view the average gallery visitors are magpies—alighting on whatever piece happens to catch their eye. More informed visitors, on the other hand, are likely to visit only the sort of work they like. Her challenge then was how to you get both of these visitor-types to expand their horizons, to look at more and varied art, to develop an interest in new areas instead of sticking with the familiar? And, just as important, how do you encourage them to come back again?
Her answer was with an experience that immerses them in art of every genre, era and media. The technology she and her colleagues employed is so much fun and so engaging that it practically constitutes an exhibition in itself. The motive isn't a love of technology though, like any good museum it is centred on the human being—how to encourage visitors to go beyond their self-imposed limits and experience more of the artwork in deeper, richer ways. Next blog we'll tell you all about it.