'Voices from the Engraver' speak
As ideas and themes began to emerge from the research, the brainstorms and the content meetings, our next touring exhibition began taking on a tangible form. One of the first pieces of that research involved filming interviews with two significant Canadian bank note engravers: Yves Baril and Jorge Peral. These interviews will not only comprise features within the exhibit, they will have also served to provide a wealth of ideas as well.
Yves is retired now, but in his 40 years with the Canadian Bank Note Company he engraved numerous images for bank notes and stamps. Yves is best known for his portrait of the Queen, featured on the 1959 Royal Visit Stamp, as well as for the colourful image of the RCMP Musical Ride printed on the back of the 1979 $50 bill. Before he pulled off the latter triumph, the proposed colours for that image were thought to have been too difficult to reproduce. It was Yves' creativity with a multi-layered lithographic technique that made possible what became a bright and memorable success.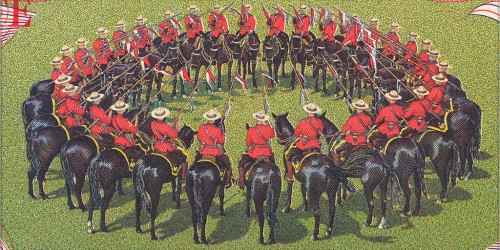 Jorge Peral came to the Canadian Bank Note Company via Mexico. He is currently the art director of the CBN and has been entirely responsible for the design of the last two Canadian note series. A classically educated engraver, Jorge is also a trained graphic designer; it's not often you find an engraver and art director rolled into one package. His highly layered and elegant $20 bill for the Canadian Journey series won the International Bank Note Society's inaugural 'Bank Note of the Year' award for 2005. His current $10 bill is on the shortlist for this year. An ardent wildlife photographer, his grizzly bear, engraved for Canada Post, is especially fine.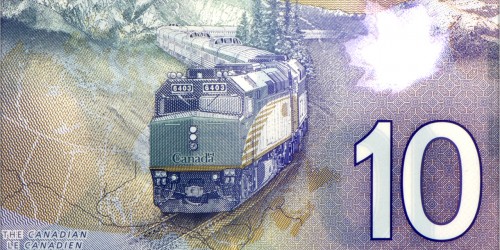 Both Yves and Jorge proved fascinating fonts of information, providing us with many insights into the highly sophisticated world of bank note and stamp production, and offering living examples of the almost unimaginable talent needed to engrave at this level. They both came to the interviews equipped with tools, plates, sample prints and stamps all of which served to help us understand the nuances of their talent and the depth of their experience. Lucky for us, they both love to chat.
Select clips from both of these interviews will be an integral part of the exhibitry featured in Voices from the Engraver when it hits the road in late 2014.