A small museum with big ideas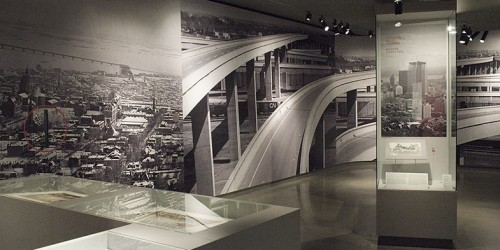 While visiting bigger institutions in Montréal, the museum planning team decided to drop into the McCord Museum and take a look at the ways they are using tablets and apps in their exhibition spaces. The McCord is an early adopter of this technology and as you walk the galleries you have the choice of reading labels in the displays or reading them on a mobile device. This may seem a redundancy, but it allows more comfortable viewing in a crowd, opportunities for more details on the object and an image of the object that can be enlarged. This is a BYOD situation (bring your own device – the McCord does not loan them) but the museum does provide Wi-Fi, as the app requires a live internet connection to load up on content.
McCord's app front page The app's artifact page reached after entering a code shown in the showcase The app's video interface Several of their video-based exhibitions are presented on iPads. This is both fun and a highly efficient use of space, allowing access to a large amount of easily updated footage that would normally require several panels and video monitors. One of their most charming uses of modern technology is an item easily picked up at Wal-Mart: a digital frame. Shown in a peep show format, it displayed racy portraits by William Notman & Sons of an actress of the 1920's.
The McCord's iPad video stations A video from a series of stories on Montréal neighbourhoods The 'peep show' of portraits of 'Miss Finney' from 1923 The McCord is also a proponent of the 'Task Force on Museums and First Peoples', (creating exhibitions in collaboration with First Nations curators). "Wearing our Identity. The First Peoples Collection," an exhibit on the traditions and meanings inherent in 'First Nations' garments, is a multi-year exhibit presented in beautiful glass cases that will be 'refreshed' each year with new artifacts and labels. Reaching beyond their walls, the McCord also presents "Honouring Memory – Canada's Residential Schools". Stretching along a block of McGill College Avenue, it is a series of ten double sided panels that form the McCord's ever-changing permanent outdoor display space. This discreet museum is always worth a visit and has much to teach us.